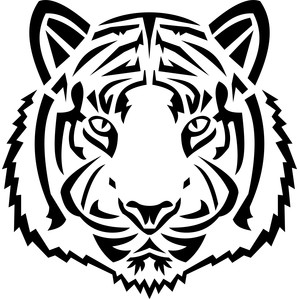 Tiger class is taught by Mrs Partridge and supported by Miss Hicks.
Our learning theme:
This term our overriding learning theme is Stewardship. We will explore this by learning about ancient Egypt and how the ancient Egyptians looked after their world so very long ago. We will also link this to how we can care for our own world in the modern age.
We will start by looking at different books that contain information about ancient Egypt. This will enable us to discuss the lives of the people and how they lived and cared for themselves and others. We will then work towards researching and presenting our own non fiction texts about Egypt. Our next sequence will see us considering traditional tales, specifically the story of Ancient Egyptian Cinderella. We will then produce our own ancient Egyptian versions of other well-known traditional tales.
Visit the library as often as you can and share books with your child. Read with your child for 10-15mins every day and record this in their reading record (year 2 and year 3 children are encouraged to write in their own reading records). Help them with learning the Common Exception Words for their year group. Support your child to log on to IXL (login details to be found inside reading records) and complete the English focussed activities (years 1, 2 and 3 only).
We will start our maths learning this term with Place Value. We will then move on to Addition and Subtraction followed by Multiplication and Division. Foundation Stage children will be working on number recognition and number formation up to 10
Support your child by practising identifying 2D and 3D shapes in the environment. Practise telling the time on both analogue and digital clocks and discuss what happens at different times in the day. Take the plunge and allow your children to pay for things themselves in shops! Support your child to log on to IXL (login details to be found inside reading records) and complete maths focussed activities. For maths, suggested activities will be sent home in reading records each week.
In R.E. we will discuss the Creation of the World, and how we can help to care from it, linking this to stories we have studied. In geography, we will use maps, atlases and globes to locate Egypt. We will also discuss the topography of the land and the importance of the River Nile to life in ancient times.
We will study ancient Egyptian statues and monuments, working towards creating our own plaster versions using moulds. 
We will learn about the different gods and goddesses of ancient Egypt, and think about how the beliefs of the ancient Egyptians influenced the way they cared for their world.
In history we will examine the discovery of the tomb of Tutankhamun by Howard Carter and Lord Carnarvon.
We will then create our own musical soundscapes to accompany a video of the opening of Tutankhamun's tomb.
Can you be a Courageous Advocate and a good steward of God's world by doing a 2-minute beach clean at Northam Burrows?
Can you find out about ancient Egyptian writing (hieroglyphics)?
What can you find out about the different Egyptian gods and goddesses?
What did ancient Egyptian people eat?
Is the Egyptian Creation Story different to the Christian one?
Other additional notes and key dates
It is essential that your child has the following items in school every day:
P.E. kit
Book bag and reading record
A waterproof coat
A named drinks bottle (water please, no juice/squash etc.)

We are also hoping to plan a museum trip to support our learning about ancient Egypt. Details to follow!
Spelling homework will be set every Monday for Years 2 and 3 (check inside your child's reading record). It will be checked each Monday morning.