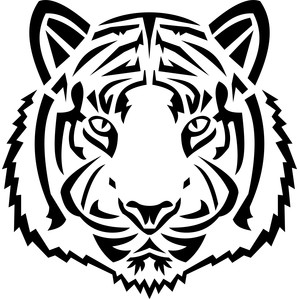 Tiger class is taught by Mrs Partridge and supported by Miss Hicks.
Our learning theme:
This term our main learning theme is Stewardship. We will have a special focus on Stewardship of ourselves, in order to help the children adjust to and process what has been going on in these unprecedented times. We will also tie our Stewardship theme into learning about the  rainforest. We will learn about the animals and plants to be found there, as well as how rainforests are threatened and what can be done to preserve them.
We will start by looking at 'A Jungle of Worries', a story which charts a young woman's real-life trip through South America and some of the challenges she overcame there. We will then move on to some animal-based poetry, creating our own poems about different rainforest animals. We will also study nonfiction texts about rainforests and create our own animal fact books for display. This will take us up to the start of our Advent and Christmas themed learning.
Visit the library as often as you can and share books with your child. Children will be given wipe-clean reading wallets to enable them to take age-appropriate reading and library books home. Please read with your child for 10-15mins every day and record this in their reading record (year 2 and year 3 children are encouraged to write in their own reading records). These will be checked daily. Help them with learning the Common Exception Words for their year group, lists of which will be provided in your child's reading record.
We will start our maths learning this term with Place Value, an invaluable building block. We will then move on to addition and subtraction, before looking at multiplication and division. This will pave the way for fractions towards the end of term. Foundation Stage children will be working on the ordering, recognition and formation of numbers to 10 and beyond.
Support your child by practising skip counting (Year 1 in 2s, 5s, 10s, Y2 in 3s, 5s and 10s from any number, Y3 in 4s, 8s and 6s). Practise number bonds to 10 and 20, moving on to applying these to bonds to 100. Allow your child to practise division by grouping (grapes and raisins work well here!). How many groups can they share the same amount of raisins into? Foundation Stage children need to practise forming their numbers and placing them in order. They can also work on counting groups of objects, with a focus on 1:1 finger correspondence.
In our PHSE learning we will think about what makes ourselves and others special. We will also think about how we can cope with different problems we face, and what we can do to help ourselves feel safe and calm when things are uncertain. We will consider our emotions as well as those of others, and discuss how belonging to different groups and communities can make us feel.
In our Science learning we will look at seasonal changes, along with living things and their habitats. Our Geography learning will focus on the continents and oceans before moving on to learning about rainforest communities.
Our art learning will involve creating our own rainforest themed artwork, using the works of Amazonian artists as inspiration.
Can you research an endangered rainforest animal and create a poster about it?
Choosing a part of your garden, observe it every day - how does it change as we move into Autumn and Winter?
What groups or communities are you a part of? How have they helped you during Lockdown?
Can you find out about an artist from a different culture?
What makes you special? Create a poster that showcases all of your wonderful qualities!
Other additional notes and key dates
It is essential that your child has the following items in school every day:
Book wallet and reading record
A waterproof coat - we are hoping to be outside as much as possible, rain or shine!
A named drinks bottle (water please, no juice/squash etc.)
Our P.E. afternoon will be Monday. Please ensure your child comes to school in full PE kit that is weather appropriate - joggers rather than shorts, shoes that will provide adequate foot support and school hoodies to wear over their polo shirts.
We are hoping to hold our Harvest Service virtually in the week commencing Monday 19th October. More information will follow shortly. Virtual Parent Consultations will be held in the same week. Again, more information will follow soon!